Spyware and Adware running a muck on your Windows Computer
Windows 7 is a easy to manage, dependable, operating system for business but Internet Explorer X.x seems to be opening doors to some uninvited guests. It's time to just turn this feature off in windows.
Be sure to download another web browser from the web and make it your default browser before you do. Also don't download Adware version of your chosen web browser. (yikes)
Turning off Internet Explorer
Start (Windows icon button) -> Control Panel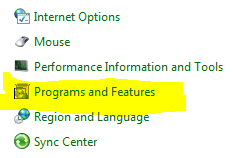 Click "Programs and Features"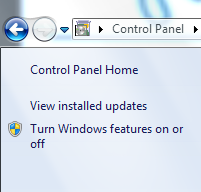 Click on the left side "Turn Windows Features off"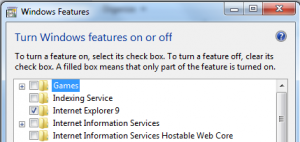 Uncheck Internet Explorer, press ok and restart windows using windows icon on task bar -> button next to shutdown button and restart
Also look through the list of software in programs and features window and be sure you don't have any software listed there that you don't need.
Adware makers target Internet Explorer and it seems they are also targeting Firefox on windows operating system. If Firefox is your default browser you will need to backup your bookmarks. Then in firefox window click help -> "Troubleshooting Information" -> press "reset firefox". Who knows just a few more months and Mac OS X is next on their list of targets.